Philly Gives Together
Message from this year's Campaign Co-Chairs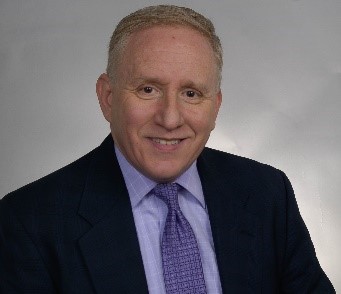 I am excited to serve as Co-Chair of the 2023 City of Philadelphia Employees' Combined Campaign! In the 30 plus years I have served the City of Philadelphia, I have come to understand how essential our local charities are for providing critical services to the residents of Philadelphia, and many of us have witnessed first-hand the many ways in which our city is improved by their work.
The COVID-10 pandemic has put charities in a precarious and difficult position, as the need for the most basic of human services has increased exponentially, while resources have continued to dwindle. Many organizations have had to close their doors, leaving citizens desperately in need. As we kick off the 2023 Combined Campaign, I ask you to please open your hearts and consider supporting the most important work of our charities, so that they may continue to support and uplift the most vulnerable among us.
As we slowly emerge from years of hardship and isolation, it is my hope that we can come together to give together as coworkers and Philadelphians; continuing to support the Combined Campaign and the many charities it supports. If you are able to give, I hope that you will. Every dollar makes a difference, and every gift, no matter how small, will help create a brighter future for Philadelphia, and for us all.
With gratitude,
Mike Zaccagni
Director of Human Resources, City of Philadelphia
2023 Combined Campaign Co-Chair
I am honored to be your Co-Chair for this year's Combined Campaign, and I am grateful for the opportunity to lead and inspire my fellow city employees and colleagues in supporting the Campaign, and the many local charities who benefit greatly from our efforts.
Times are increasingly challenging for communities such as ours. As DHS Commissioner, I have seen the devastating effects the COVID-19 pandemic has had on our families and children. As the federal government begins to roll back COVID safety nets and assistance programs, local organizations must step up to provide crucial services and resources. Charities, non-profits, and community organizations are charged with supporting our residents in the struggle for daily living. Your contribution to the Combined Campaign ensures that these organizations may continue their work, making Philadelphia a city of resilience and compassion.
Giving connects us with our fellow neighbors – from senior citizens in need of securing their benefits to school children having after school programs. Our contributions help immigrants get organized, workers fighting for better wages, women accessing homeless shelters, and cultural programs impacting our youth. When we give together, we connect in very meaningful ways.
Thank you in advance for your generosity, and for taking the time to connect and give. Our city and our region improve every day because of the work you do on your job to serve people. Your donations supporting the organizations and charities on the front lines continue to demonstrate that we are truly a city of brotherly love and sisterly affection.
Thank You!
Kimberly Ali
Commissioner, Department of Human Services
2023 Combined Campaign Co-Chair